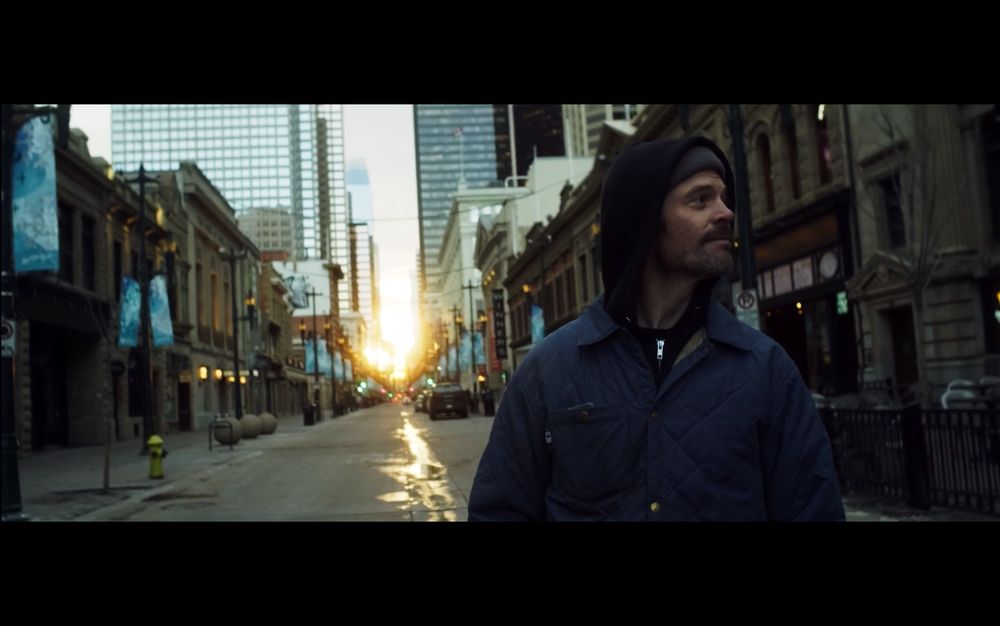 Bio 
Seth Anderson has spent his time on a journey; in search of his truth, purpose, and an understanding of the world around him and his place in it. His songwriting offers an honest view of life from a unique perspective that has stemmed from years of travelling, moving from town to town, city to city, highway to highway; the high peaks, the low valleys, and all the spaces in between. Through all of this, there maintains one common thread- a bellow for love and hope. With an intensely emotional connection to his craft, Seth's delivery is genuine, yet at times ferocious with both conviction and vulnerability, comparative to artists such as Steve Earle, AA Bondy, the Weakerthans, and Frank Turner. His evolution began in a small town DIY scene where he grew up in Hartland, New Brunswick; followed by years of a blue-collar approach to his career, putting in thousands of miles while taking his music to audiences all over the world. His highly anticipated February, 2020 release, "We Could Be." (Snappy Little Numbers), was an impressive step forward for Seth in his exploration of songwriting, musical styles and sounds. 
He returns with his new single, "Big Red Sun".  
"I wrote this song while living in a new city, trying to process the feelings that came with that. Along with excitement, there was isolation, and the challenge to be open to new people and opportunities. I was also processing the loss of some important people in my life, so it was a very transformative period." 
Recorded at Noble Street Studios under the guidance of producer/engineer and friend, Trevor Anderson, they emerged with a vibrant folk-pop recording which beautifully captured the emotional rawness intended from the origin of the song's creation. 
. 
"There's a rebellious spirit to Seth Anderson's music that makes you want to break all the rules around you and finally get out into the world to live the life you've always dreamed of having.' 
- aonetwothreefour.co 
A singer/songwriter with east coast roots who has called Canmore, Alberta his home since 2004. 
Blending elements of indie-rock and emo-folk, he summons the spirit of punk rock in his high energy performances, anchored by his catchy, truth laden, heart driven lyrics; strongly connected to the community and surroundings of his Rocky Mountain home of the last decade, Canmore, Alberta. In 2016 Seth joined Joey Cape's (Lagwagon) One Week Records roster based in San Francisco, CA to reveal his well-received fourth full length effort. 
"Seth has an old soul. His songs are beautiful and personal. His lyrics are transparent and easily identifiable. His songs will make you move and make you weep. I'm so proud to have been a part of his One Week Record." - Joey Cape - Founder of One Week Records 
The vinyl release of his One Week album followed with Little Rocket Records (UK) in 2017. 
February, 2020, saw the release of "We Could Be", where he worked alongside  Canadian songwriter/author/musician Eamon McGrath to produce and record  the album featuring a backing band comprised of Eamon McGrath, Chuck Coles, Clay Jones, Will Whitwham, and Danny Miles. The track listing features a blend of full band arrangements, along with a handful of simply produced recordings of he and his acoustic guitar, holding onto the essence of his awe-striking live performances. An honest, emotional statement of loss, hope, and the need for a world that embraces love. The album was off to a positive start, as the track "My One Belief" was chosen by CBC's television series "Kim's Convenience" to be included in an episode, as well as radio play from other tracks from the LP. 
 With five full length albums, and upwards of 15 years of road experience he most recently had opportunities to tour with Joey Cape (Lagwagon), Off With Their Heads, Jon Snodgrass (Drag The River), Kj Jansen (Chixdiggit), and others which have taken him across Canada, the United States, and Europe connecting with many new audiences and establishing an international fanbase. With tour release plans around "We Could Be." through out North America and Europe sidelined due to Covid 19, Seth has been focusing on material for  release, with his sights set on getting back to his extensive touring schedule. 
Achievements:   
- 2016 Finalist in ATB Financial All Alberta Song Competition.  
- 2016 Fan Choice Winner in ATB All Alberta Song Competition.